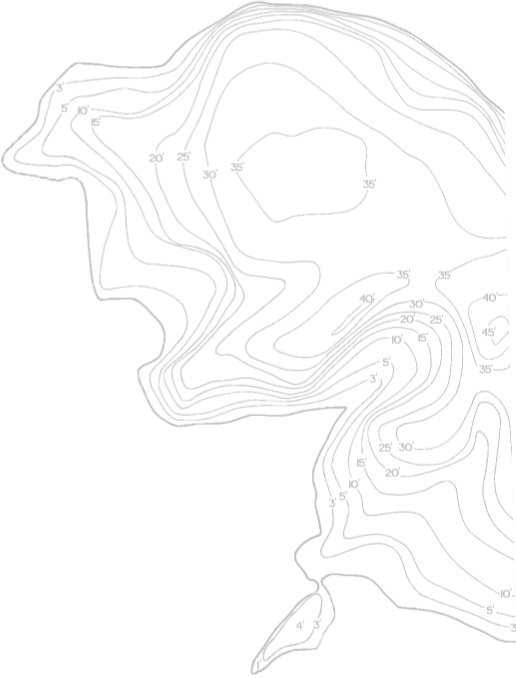 Price
PRICE ON REQUEST
1-3 MONTH PROGRAMS
Become a divemaster
DIVEMASTER
What is the role of a divemaster?
Welcome to life underwater. This is your first step into a future of being paid to do something that you love & exploring some of the most incredible places around the world. As a divemaster, you'll be expected to guide your certified adventurers around the dive sites plus refresh their skills if they've not dived in a little while. If an instructor has a larger course or group, you may also be asked to jump in and assist to ensure everyone has an awesome and safe experience.
Why become a divemaster? 
If you're bored of office views and you want to travel the world, then this is definitely the career for you. As a dive pro, your adventures can take you to some stunning places and open up job opportunities all over the world. The diving community is also a tightly knit family so you're guaranteed to make friends for life and meet new people wherever you go.
Price
PRICE ON REQUEST
1-3 MONTH PROGRAMS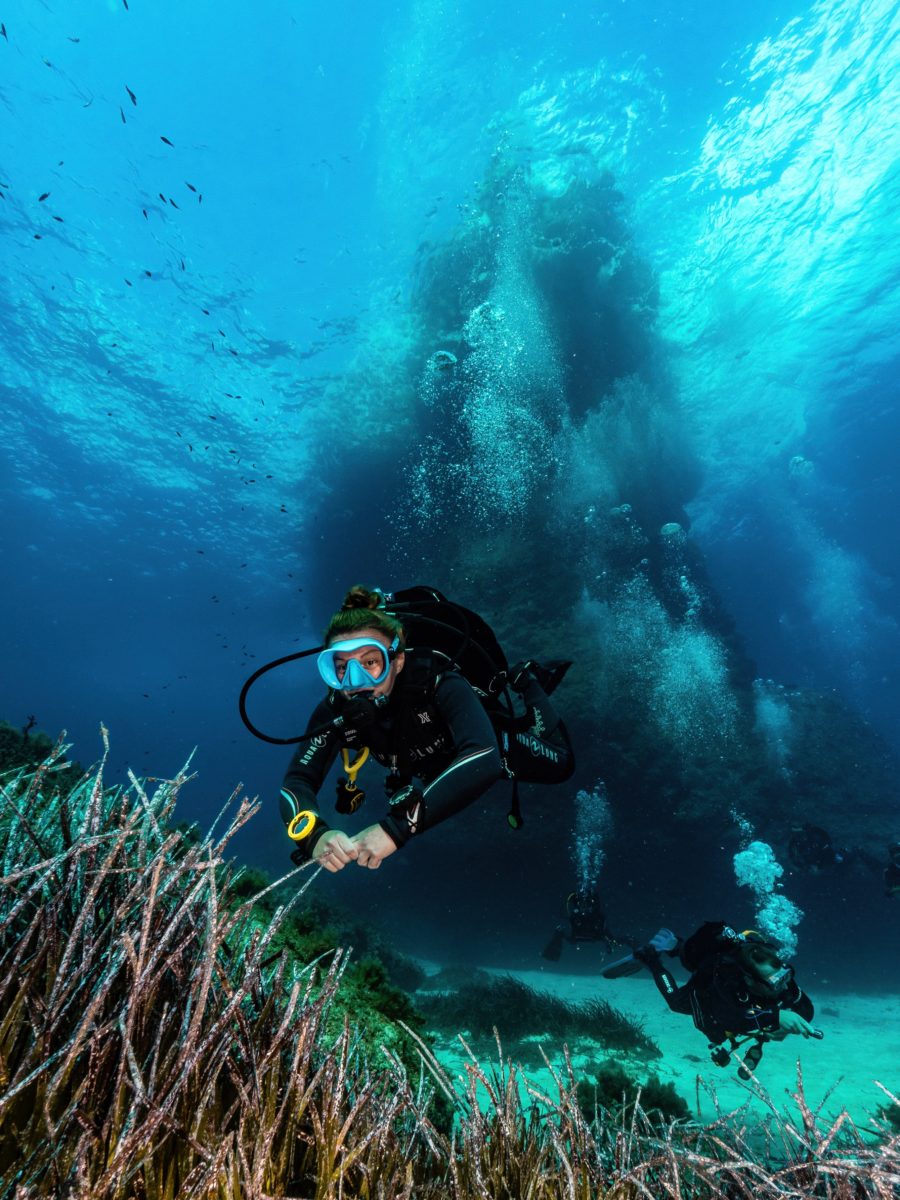 What equipment is needed to become a divemaster? 
As a dive pro, you don't just need to act professional but you need to look professional too. This instills confidence & trust in your abilities. Plus, who doesn't want to look awesome? Depending on which internship option you choose, you'll need to invest in some or all of your own equipment. We have loads of wicked packages that will allow you to not only save some cash but also get the top quality equipment you need to work with.
Divemaster Internship
Our divemaster internships in Gozo & Malta involve working alongside our instructor team. You can expect to be diving nearly everyday while having the chance to navigate all the dive
sites; organize, plan and lead dives; and learning how to maintain and service the equipment and fill cylinders.
You'll also have the opportunity to shadow instructors and help with teaching and sharing your enthusiasm for diving with others, and watching students develop and improve.
We can help you arrange your accommodation for the duration of your internship in Xlendi which means you're only moments away from the dive centre and our on-site bar-restaurant ready to serve up tasty treats for a variety of dietary requirements such as vegans, veggies, gluten free & meat lovers too.
Living expenses on Gozo are generally lower with accommodation ranging from EUR300-550 for two bedroom accommodation and with a wide variety of supermarkets where you can shop for the best deals and also go for something fancier if you want to treat yourself.
Price
PRICE ON REQUEST
1-3 MONTH PROGRAMS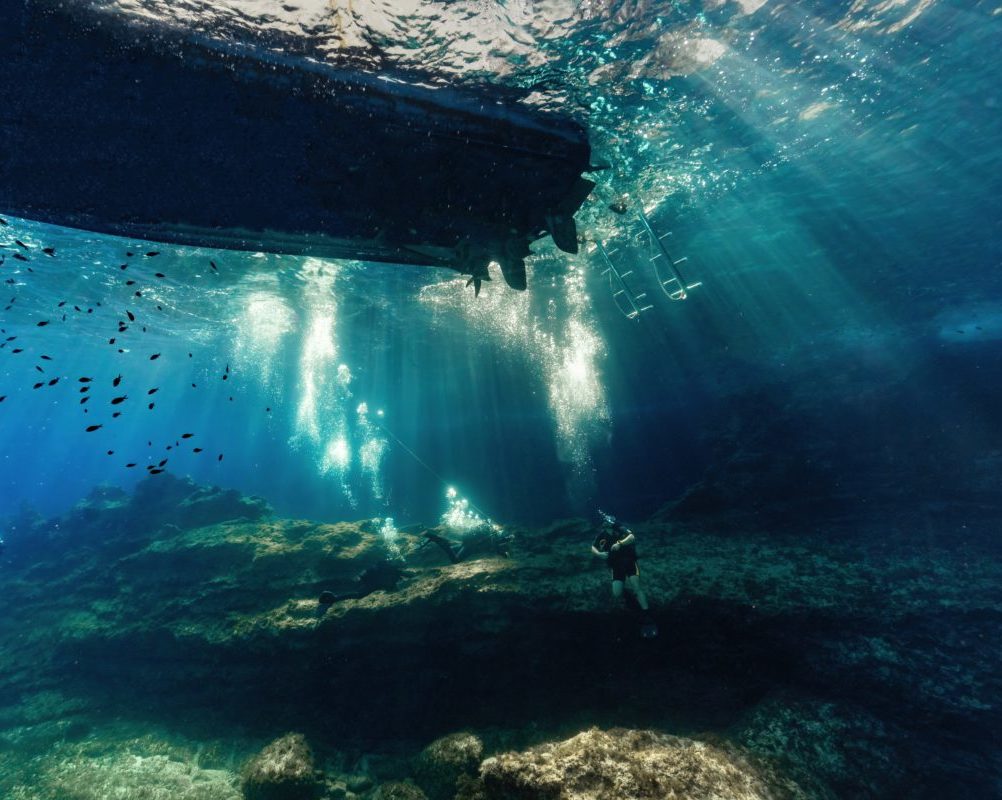 Divemaster course overview
We've split your experience into two stages to make sure you get the most out of it. Here's a brief outline of both stages for you to get an idea of what's involved:
STAGE 1
DRY WORKSHOPS
We've got workshops lined up for you to cover everything you'll need to know.
SWIM TESTS & STAMINA EXERCISES
We'll need you to show us you can pass the required surface, underwater and rescue exercises.
SKILL DEMONSTRATIONS
We'll train you up to be able to show your certified divers the skills they need to carry on exploring. We'll also organise workshops to focus on areas such as buoyancy and navigation to make sure you're ready to take control in Stage 2 of your experience.
Price
PRICE ON REQUEST
1-3 MONTH PROGRAMS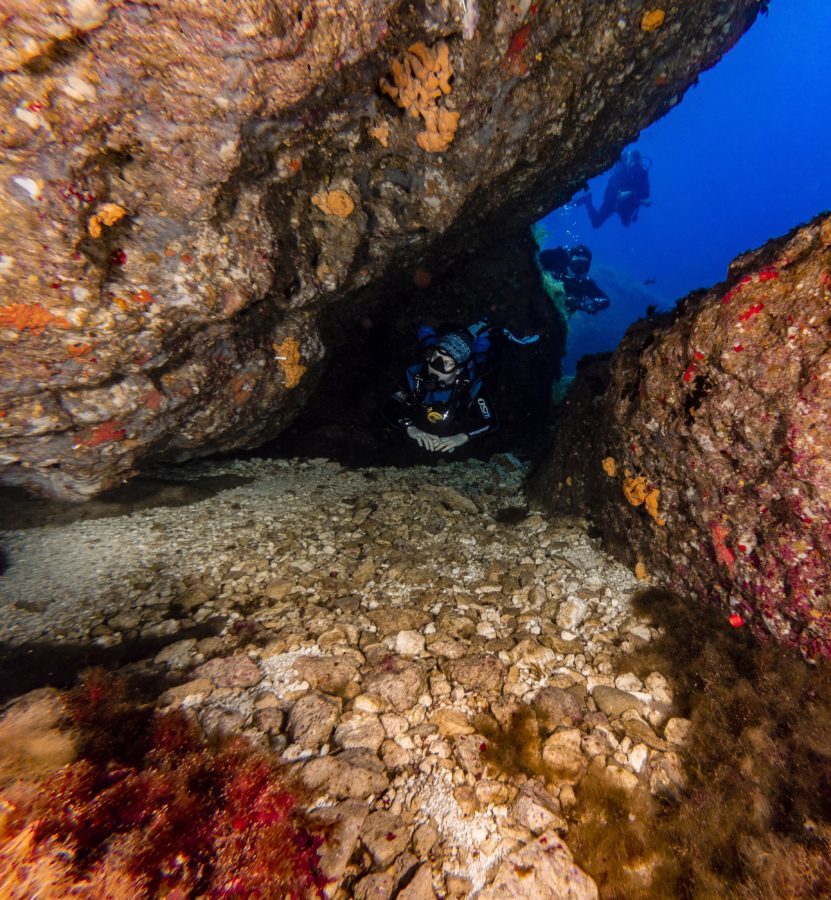 STAGE 2
After you've worked your way through STAGE 1, it's time to take your training to the next level…
PART 1: SUPERVISION OF STUDENT DIVERS
This is where you assist and observe:
Open Water
Advanced Training
Master Rescue Training
PART 2: LEADERSHIP
This is where you really get a taste of what it's like to be a pro. Dive in and take control:
Scuba Refreshers
Try Dives
Local Area Orientations
Leading certified divers on fun dives
Price
PRICE ON REQUEST
1-3 MONTH PROGRAMS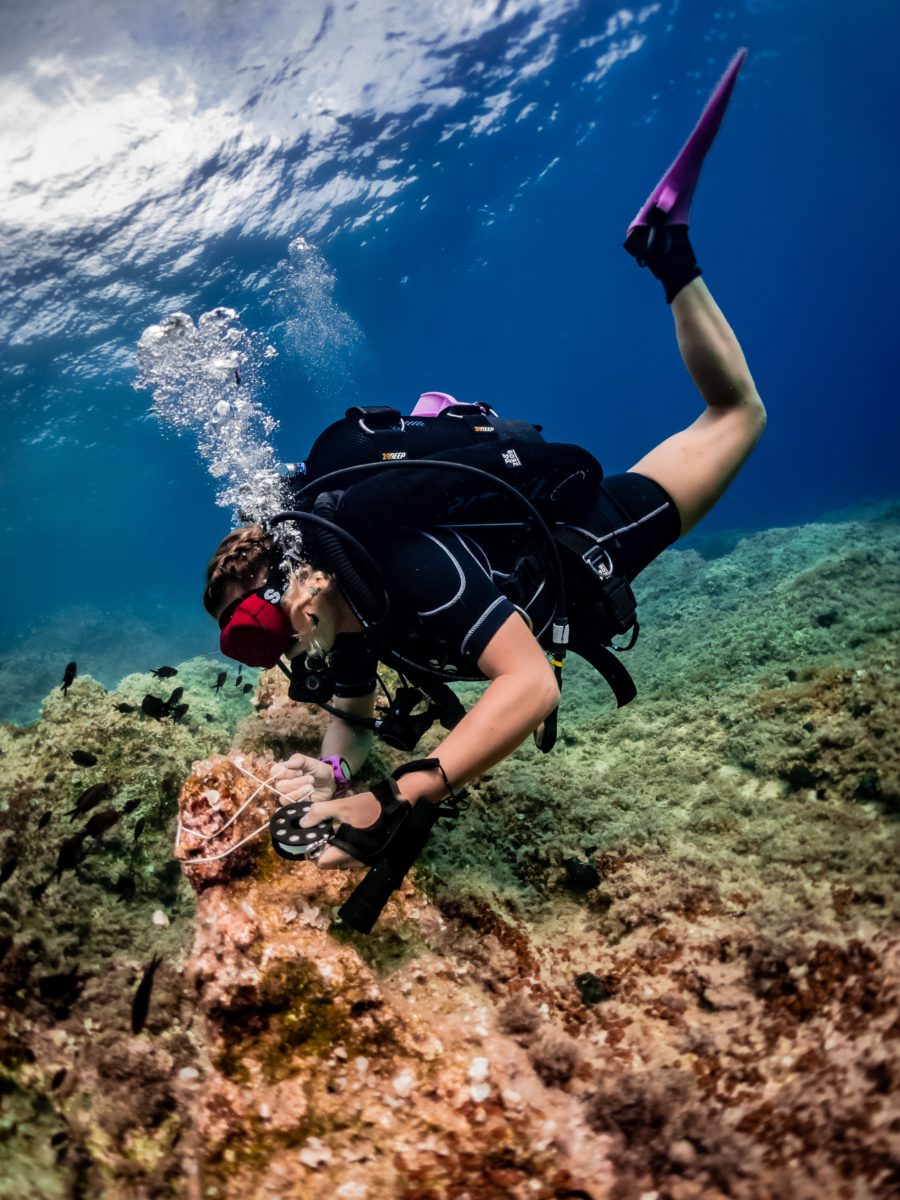 GET IN TOUCH
Why train to become a divemaster at Ritual Diving Center? 
Our dive professionals are not just trained for the local environment but you're trained so that they are ready to go off to work anywhere in the world. You'll be able to get hands-on experience under the supervision of our highly experienced instructor team and improve your skills and abilities on a day-to-day basis.
Our ability to offer a huge range of recreational courses and specialities, not to mention our tec diving department means that you can expand your knowledge, employment and adventure opportunities. Our premium facilities with a dedicated on-site training pool, fully equipped classroom and compressor system that is capable of filling both nitrox and trimix means that you're guaranteed the best experience possible.
We're always looking for fresh faces to join our pro adventure.
Get in touch with us either via Facebook or email us on [email protected]. We'd love to chat more about how we can kick-start your pro adventure!