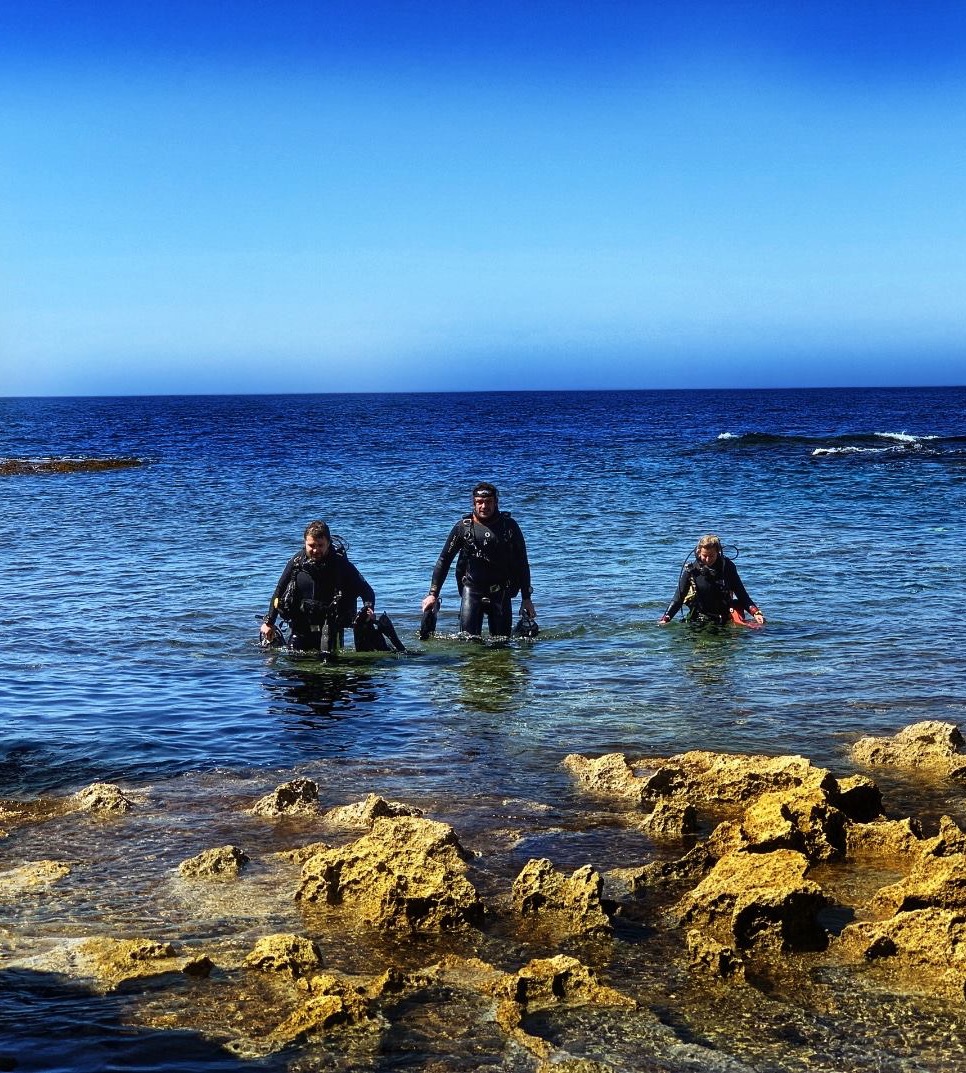 Dive with us
WE CREATE EXPERIENCES LIKE NO OTHER
Ritual is INCLUSIVE. We believe in this so much that we've included it in our name. That's right, the A isn't upside down for nothing, it's actually the symbol that means 'for all' in mathematics. At Ritual, we live for the spirit of adventure and we want to make sure this can be seen in whatever we do. We are excited at the chance to give our explorers the best possible experience by making sure we focus on their needs and make sure they have fun and they're safe whenever they're with us. We're patient with our explorers and we inspire them to make their possibilities a reality. With our years of experience in the dive industry, we want to build bonds and a level of trust between our divers to make sure they get the most they can out of every experience. We make sure that everything we offer has no hidden surprises and we're always honest and approachable in our daily operations.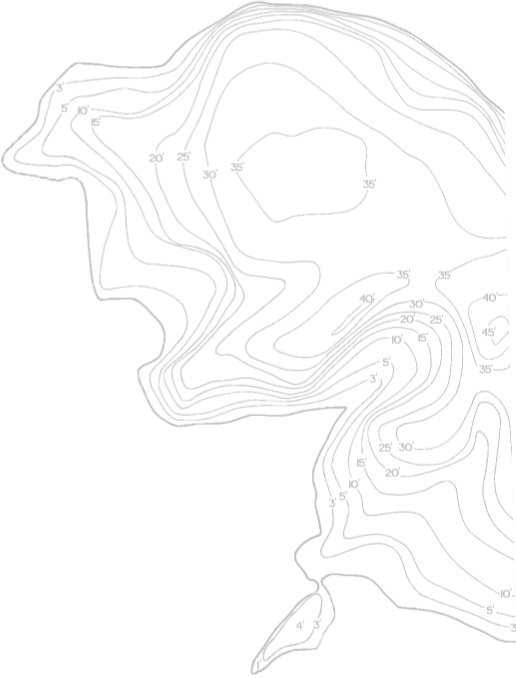 Who's who?
Meet our devoted dive department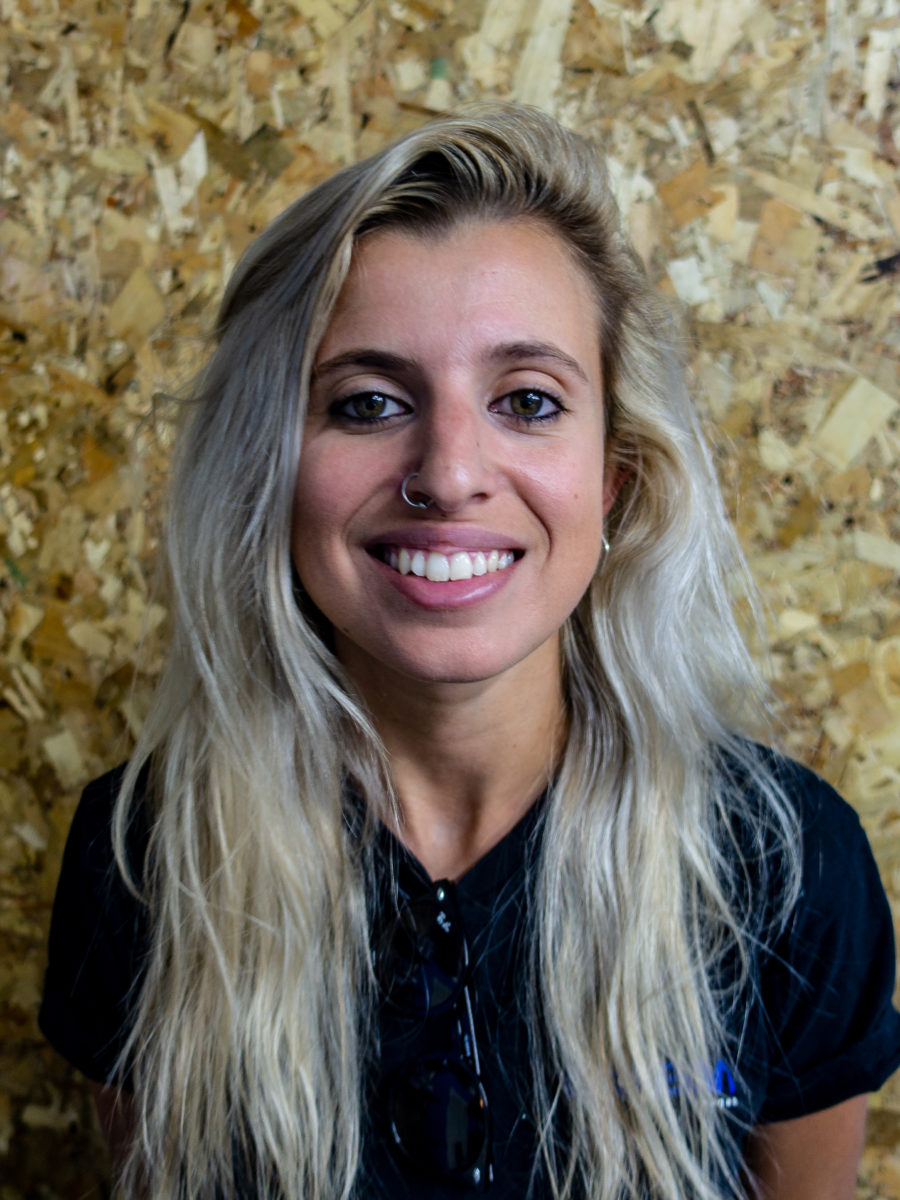 Rach
FOUNDER & INSTRUCTOR TRAINER
After studying for her Pharmacology degree in Manchester, Rachel fell in love with diving following her Open Water course in Koh Tao while travelling. She then moved to Thailand and became an instructor in 2015; it wasn't long until she was head instructor at one of Koh Tao's busiest dive centres. She completed an MBA (Business & Management) and in July 2018 became an instructor trainer to teach all levels of scuba courses up to an instructor level. That's not all; she's actually Maltese herself – so knows the islands inside out.
Favourite Dive: Karwela Wreck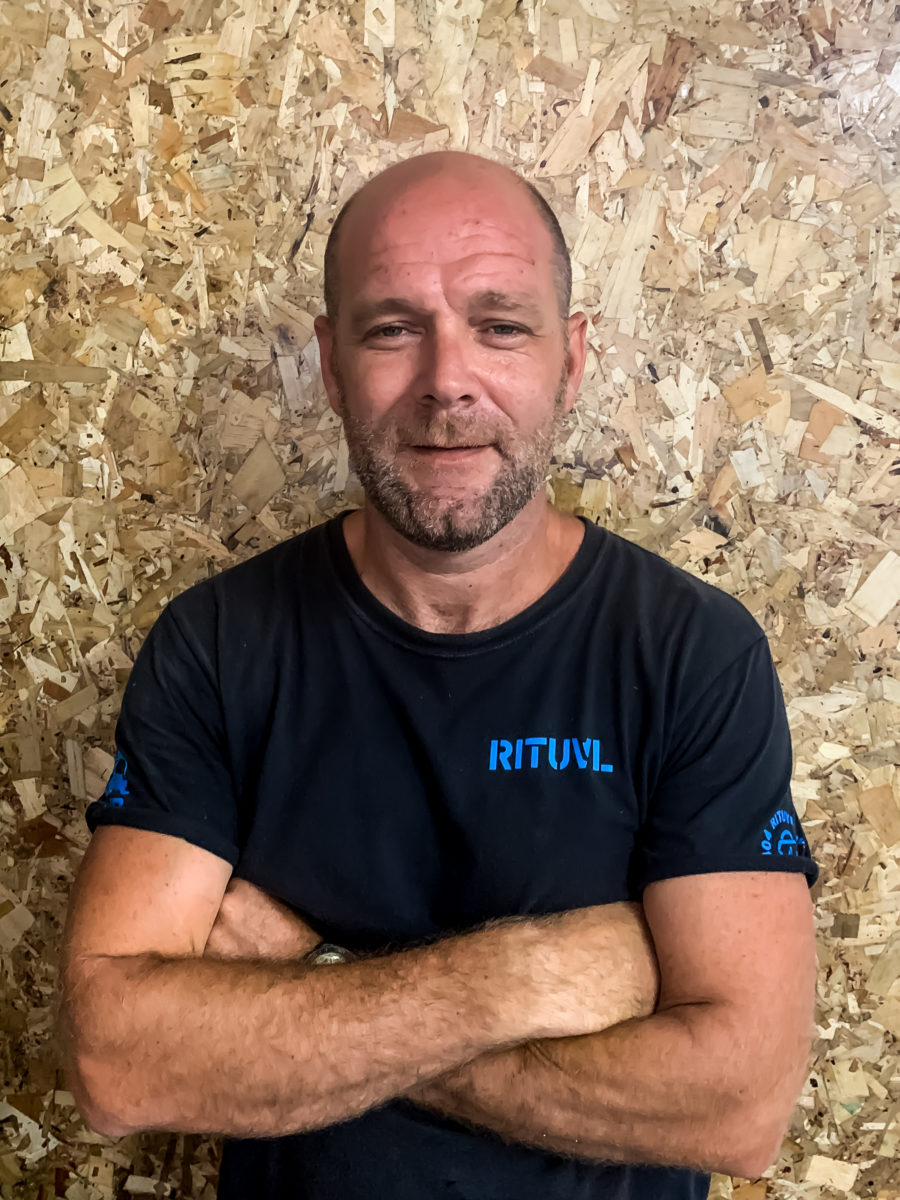 Nick
FOUNDER & INSTRUCTOR
Nick started his career as a broker in London and pursued it for 8 years, before catching the travel bug and falling in love with diving in 2005. He quickly progressed to instructor level in 2007 and worked at major dive centres and liveaboards on the barrier reef. He then moved to super yachts before settling in Koh Tao for 11 years. In this time he worked his way up to head instructor and then manager at one of the islands biggest and busiest dive shops. He loves island life so much that he's swapped one for the other.
Favourite Dive: Blue Hole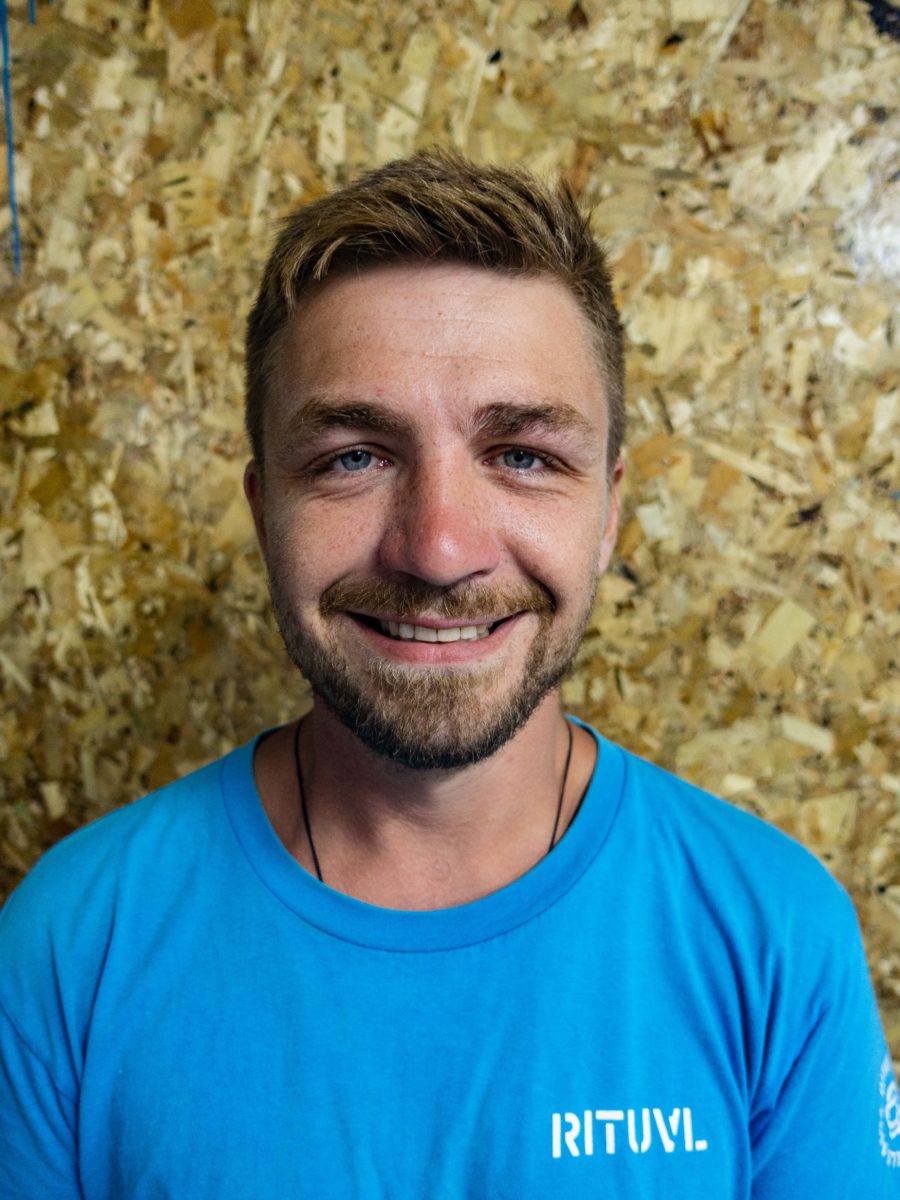 Alex
ASSISTANT MANAGER & ECO PRO
Our wildlife and eco guru is a certified zoologist. He showed a keen interest in the marine biology aspect of his degree and decided to pursue a career in diving. He moved to Koh Phangan in Thailand where he became a certified instructor in 2010. He always had a soft spot for Gozo and packed his bags in 2015 to live here full time. Apart from teaching a wide variety of scuba courses & specialties over the past year, Alex has created his own specialized Eco course and helps coordinate various eco related activities such as beach & dive site cleanups.
Favourite Dive: Ras il-Ħobż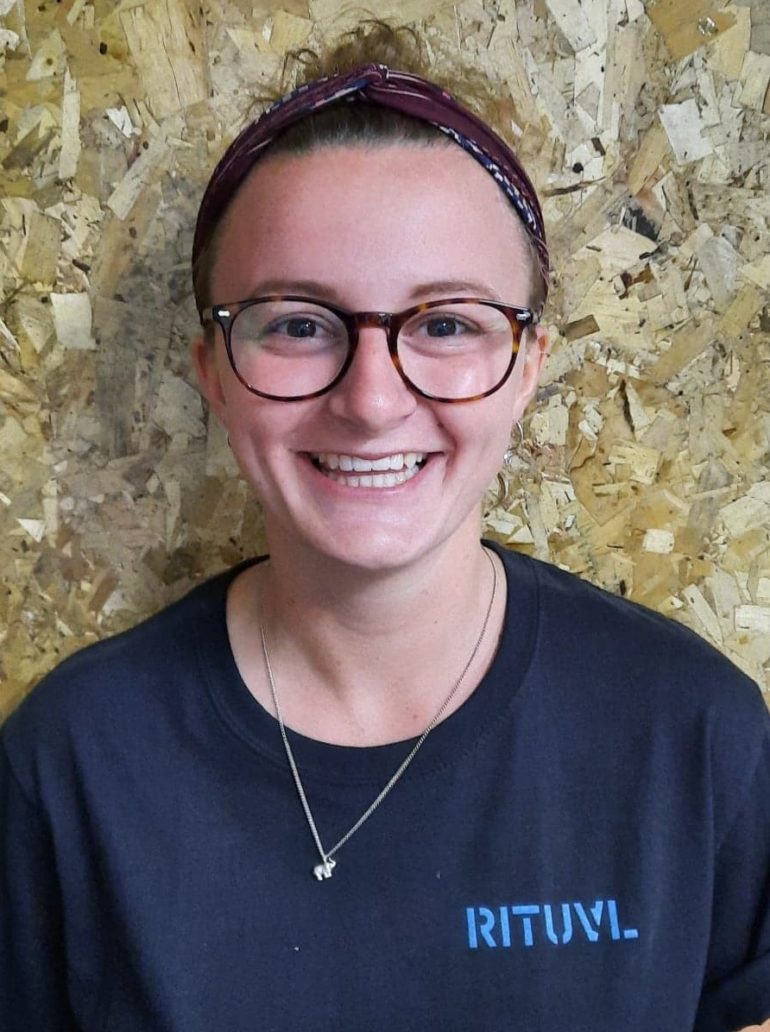 Emma
INSTRUCTOR & ECO PRO
While studying Biology at uni, Emma discovered that she had a keen interest all things related to marine biology. Her love of the ocean lead her to sign up for a trip to Hoga Island in Indonesia hosted by Operation Wallacea. This is where she was introduced to a life underwater when she successfully completed her Open Water Certification and was involved in a number of different conservation initiatives. In 2019, Emma came on holiday to Gozo which is where she signed up to do her Explorer 30 course and shortly after decided that it was time to gear up for her divemaster internship followed by her instructor course! Aside from teaching a wide range of recreational courses and the fact that she's entry level tec certified, she is also one of the founders of our Eco Department established in 2021!
Favourite Dive: Blue Hole
Kristian
INSTRUCTOR
Kristian is a rugby player turned scuba instructor who's background in sports science means that he's always had a thirst for adventure. So, it was only a matter of time before he decided to give diving a try. After completing a try dive, he was totally hooked and ready to make a career out of his new passion! He started off with his open water certification and worked his way up to divemaster and instructor. Swim throughs and wrecks are definitely Kristian's thing and completing an entry level tec course in 2020 means that he's planning to gear up for some more adventures.
Favourite Dive: Karwela
Jacques
INSTRUCTOR
Before kickstarting his dive career, Jacques' love of horses led him to sign up for a uni degree. After finishing his degree and a couple of trips over to Gozo, he fell in love with the island and decided to make it somewhere he could call home. He quickly discovered how awesome the diving is on Gozo and then thought it was about time to sign up for his divemaster program which is where he found he had a passion for introducing explorers to the underwater world. It wasn't long before successfully passed his instructor course and started teaching not just entry-level courses but some specialities too. Don't let his name fool you, he's not actually french but he does in fact speak fluent Spanish!
Favourite Dive: Blue Hole
Paul
EQUIPMENT TECHNICIAN & INSTRUCTOR
If you're looking for the perfect example of trim position in diving, just take a look at this guy. Paul's our resident funny man & king of one-liners. He started his professional diving career in Egypt where he became an instructor in 2014 and worked until he moved over to Gozo in 2016. He's shown a keen interest in equipment maintenance so after taking further courses, he's stepped up to become our on-site equipment technician on top of instructing and guiding dives.
Favourite Dive: Ras il-Ħobż
Jellyman
FOUNDER OF MOCEAN IMAGES
Our chief cameraman (yes…that's his real surname) started his life underwater in 2002. He made the switch from holiday diver to professional diver in 2016 when he moved to Koh Tao and gave up his 13-year long career as an It Technician to become a divemaster. During his training, he came across the resident underwater videographers filming students and went on to gain his qualification in 2017. He now owns & runs Mocean Images and offers all our adventurers the chance to capture their experience. Don't think twice about booking him in, his photos and videos are wicked. Check out our Instagram if you don't believe us…
Favourite Dive: Santa Maria Caves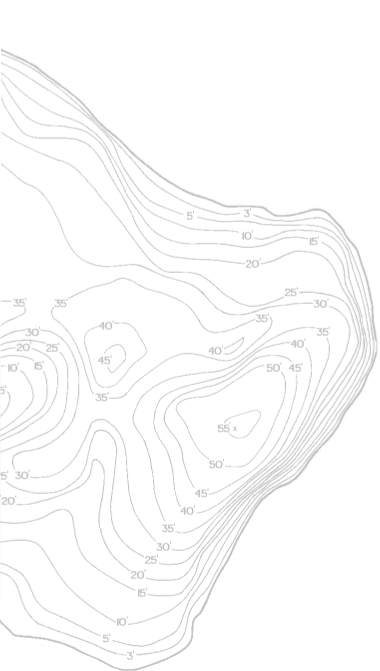 OUR MISSION
As Gozo's newest and most pioneering dive facility, we create highly skilled, safe and eco-conscious divers. We're crazy for adventure, passing on this infectious spirit through everything we do, from entry-level courses to professional courses, and even our fun dives too.
We work hard to create a comfortable environment for all of our divers and staff in this idyllic Mediterranean setting – this in no way compromises our commitment to safety and conservation both above and below the surface.
We've got our sights set on being 'the' place of choice for dive training and fun diving in Gozo and Malta. And we hope to achieve this by creating tailor made experiences that help our divers learn new skills, as well as providing them with a hub for like-minded people to discuss their passions and interests. Through friendliness in our day-to-day operations we'll build life long bonds with our divers and already can't wait to welcome back familiar faces again and again.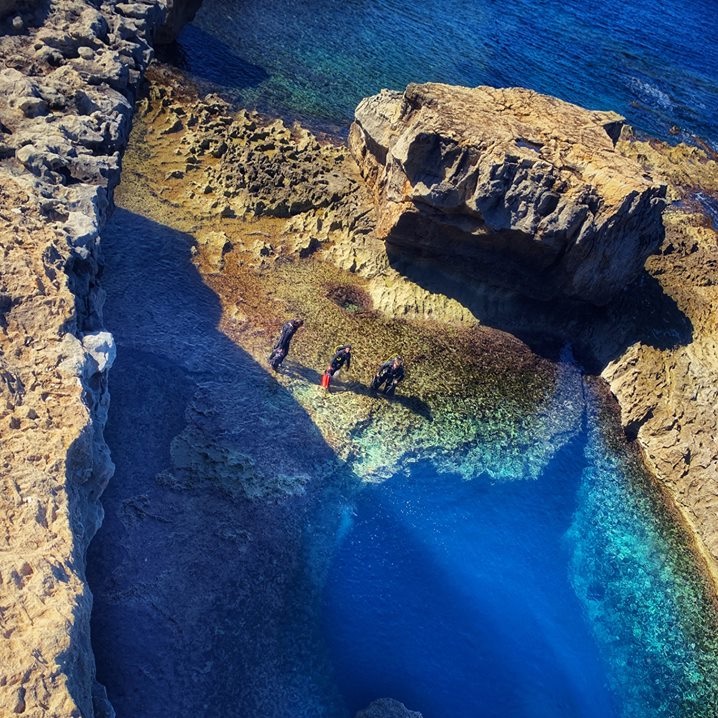 Our Pledge
To Employees
If you work for us, we treat you as family, bringing out the best in you by developing your strengths and talents. We're strong advocates for diversity and go all out to give employees the best experience possible. We also offer our staff a real opportunity to progress into leadership roles.
To Customers
We're committed to providing innovative, sustainable and high-quality services to every single one of our customers. By establishing long-term relationships, we can better cater to their individual needs while making sure that they're safe, comfortable and most importantly enjoying themselves.
To Society
The only thing we will leave behind is a positive impact on the local community with ethical and sustainable practices. We're also strengthening the economy by partnering with a number of local businesses that can provide our customers with accommodation and additional services.
To the Environment
There's nothing more important to us than sustaining the environment. That's why we do everything in our power to reduce our carbon footprint to a minimum. And through the promotion and education of eco practices we can share our knowledge with a wider audience making them aware of local environmental issues.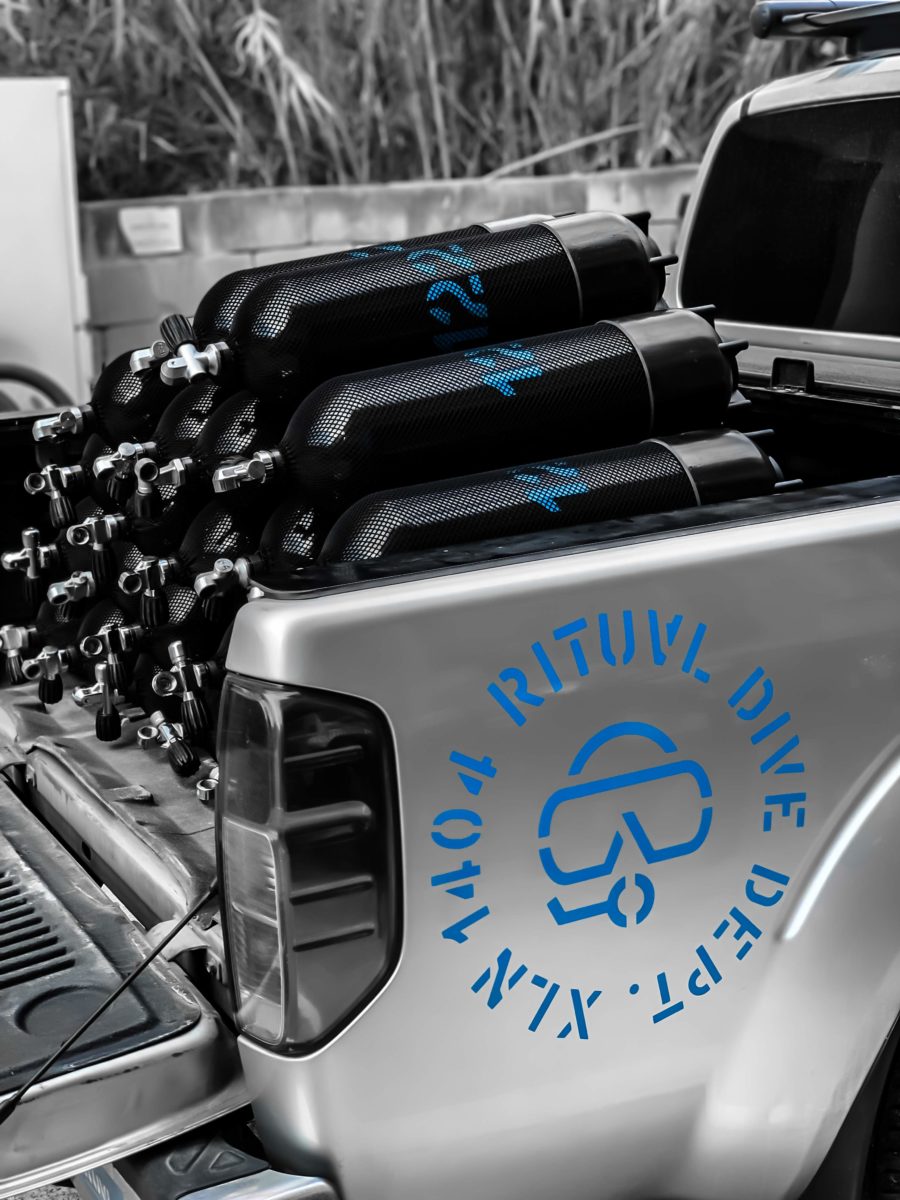 Learn about Gozo
OUR STORY
Everyone's got their Ritual. Our's just happens to be diving. We believe that diving is 'for all' and that the preparation is part of the adventure. Our planning and preparation started over 2 years ago on an idyllic tropical island in the Gulf of Thailand. We wanted to draw on our previous adventures and bring our own perspective to Europe. Having roots in Malta already, we began our search for potential locations. When we spotted an opportunity in the heart of Xlendi Bay that not only had a dive centre just a stone throw away from the sea but also included a hotel and bar/restaurant, we just had to find a way to bring our dream to life. After extensive planning, we opened at the end of March '19 and we just can't wait to share our experience with you. Our team's can-do' attitude coupled with our extensive experience in both the hospitality and diving industry, makes this a winning combination for you explorers looking for that little bit extra.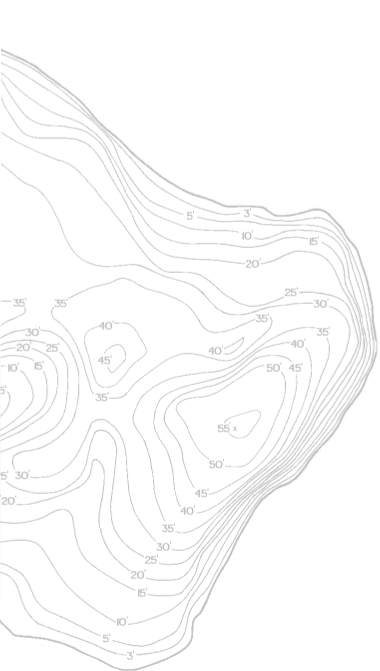 OUR EXTENDED TEAM
We'd love to chat about teaming up with new people to make our adventures even more awesome. If you're interested in getting in touch, email [email protected] or [email protected] to find out more.